When you major in geology at the University of Nebraska–Lincoln, you will study the Earth's minerals, rocks and landforms, and the processes that cause them to change over time. Learn about the causes of geological hazards (e.g., earthquakes, tsunamis, volcanos, landslides), and the occurrence of the elements and materials necessary for a clean energy future. Gain practical experience through laboratory analysis and fieldwork.
College

Hours Required

120

Minors Available
The Nebraska Difference
Curiosity
Discover what moves you with a diverse blend of academic disciplines.
Flexibility & Choice
Customize your degree with course choices. Add a minor or second major.
Hands-On Experience
Build knowledge, skills and experience in and out of the classroom.
Limitless Career Paths
Connect your major, interests and goals to any field.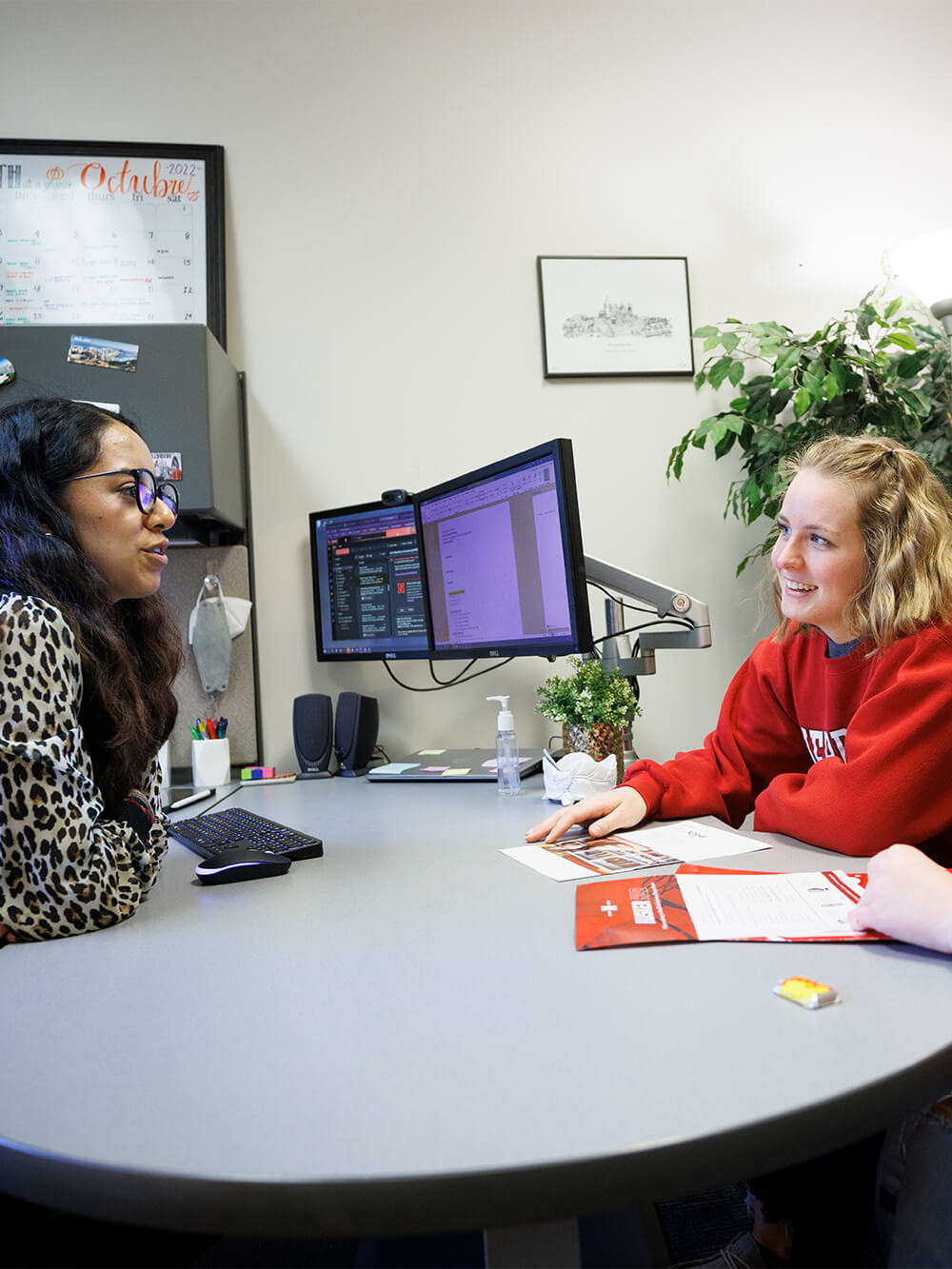 Program Features
Focus and Range 
Dive deep into your geology major while taking a wide variety of courses across all areas in the College of Arts and Sciences. Graduate academically well-rounded and eager to keep learning. Use your collaboration and communication skills to address complex problems and make a positive impact professionally and personally. 
1-to-1 Academic Advising and Career Coaching 
Along with your faculty, professional academic advisors and career coaches will help you make a one-of-a-kind degree plan. We are focused on your success, while at Nebraska and after graduation, whether your goal is employment or graduate/professional school. 
Learn from the Experts 
Geology faculty specialize in over 40 earth, air and water areas and are part of geological research projects worldwide.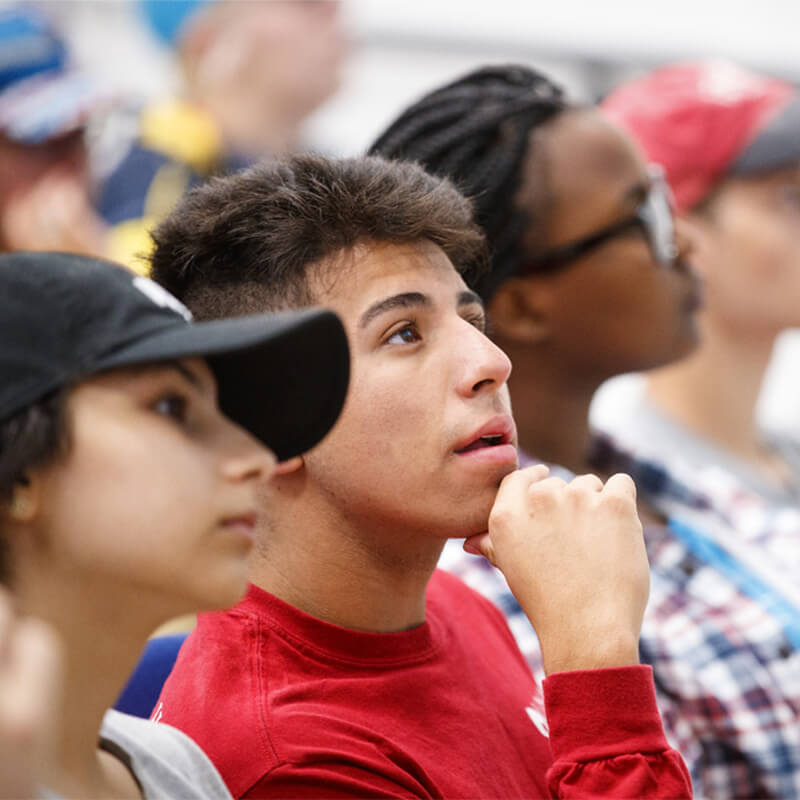 Notable Courses
Dynamic Earth (GEOL 101)

Examination of minerals and rocks; investigation of geological processes and their products.
Minerology (GEOL 200)

Crystallography and mineral optics, mineral classes, crystal chemistry and mineral identification methods. Includes microscope techniques and field methods.
Sedimentology and Stratigraphy (GEOL 300)

Sedimentary rocks and processes, their descriptive parameters, occurrence, origin and significance. Stratified rocks in time and space, and methods of correlating geologic units.
Structural Geology (GEOL 400)

Folding and faulting of rocks, texture and structure, cleavage, joints, dikes and unconformities. Structural interpretation of geologic maps; plate tectonics, mountain belts and regional structures.
Volcanology and Igneous Petrology (GEOL 412)

The study of igneous systems, including an investigation of volcanic processes, mineral equilibria, petrography and the geochemistry of magmas and minerals.
Micro-paleontology (GEOL 431)

Morphology, classification, ecology and geological application of common fossil and extant marine, brackish and freshwater microfossils.
Huskers Do Big Things
Internships
Geologist, Shell Inc.
Integrated water management specialist assistant, Nebraska Department of Natural Resources
Student intern-hydrology, United States Geological Survey
Geology intern, Twin Rivers Testing & Environmental
Integrated water management intern, Nebraska Department of Natural Resources
Careers
Geologist, Marathon Oil Company
Hydrogeologist, United States Geologic Survey
Drafter, Manilli Wagner
Geologist, NioCorp
Mud-logger, Selman and Associates
Graduate Schools
Master's degree, Material Science, University of Dayton
Master's degree, STEM Education, University of Iowa
Master's degree, Geophysics, California Institute of Technology
Master's degree, Hydrogeology, University of Nebraska-Lincoln
Ph.D., Geology, University of Michigan
Outside the Classroom
Depending on your major, interests and goals, you can choose to do research, work as an intern, study abroad, become a leader or serve your community. The university's Experiential Learning requirement ensures you have at least one of these transformative learning experiences; students in the College of Arts and Sciences typically complete at least two.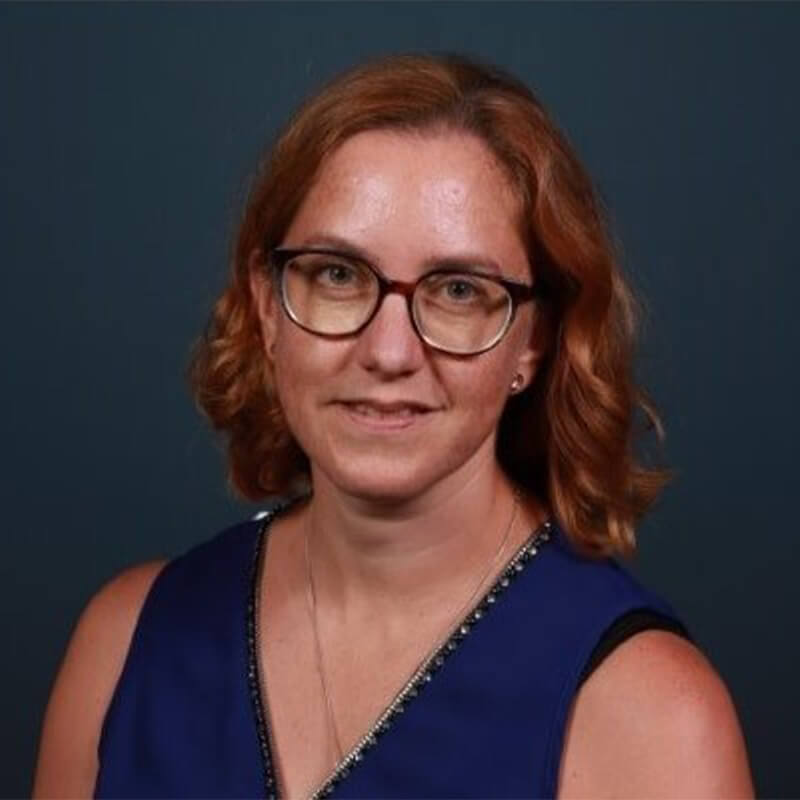 Featured Faculty
Cara Burberry, Associate Professor
Dr. Burberry's research interests are the way strain is partitioned during deformation and the way pre-existing fabrics can affect deformation. She leads student researchers in the Deformation Research Group and has conducted fieldwork in a variety of locations in the U.S. and abroad. She teaches courses in topics ranging from structural geology to tectonics and leads the annual Walker Trip—9 days across the western U.S.
Academics & Experiential Learning
Our motto is Academics + Experience = Opportunities. Employers and graduate/professional schools are looking for students who have a strong academic background and hands-on experience.
Geology majors regularly engage in research or internships, and many study abroad or get involved in service or leadership on campus and beyond.
Career Preparedness
CASC 200: Career Development in Arts and Sciences. Explore your interests, abilities and values while identifying career options and preparing to apply for internships, jobs or graduate/professional school.
GEOL 460: Summer Field Course. Build skills and knowledge alongside other Huskers and partner institutions during this 6-week experience in a geologically classic area.
Community
Join Students in Earth and Atmospheric Science (SEAS) to build connections with students and faculty as well as guest speakers and alumni.
Participate in field tours to study the geology of the Western United States while earning credit.
Have Questions?
We're Here to Help
If you have questions about the Geology major or navigating the application process, contact us.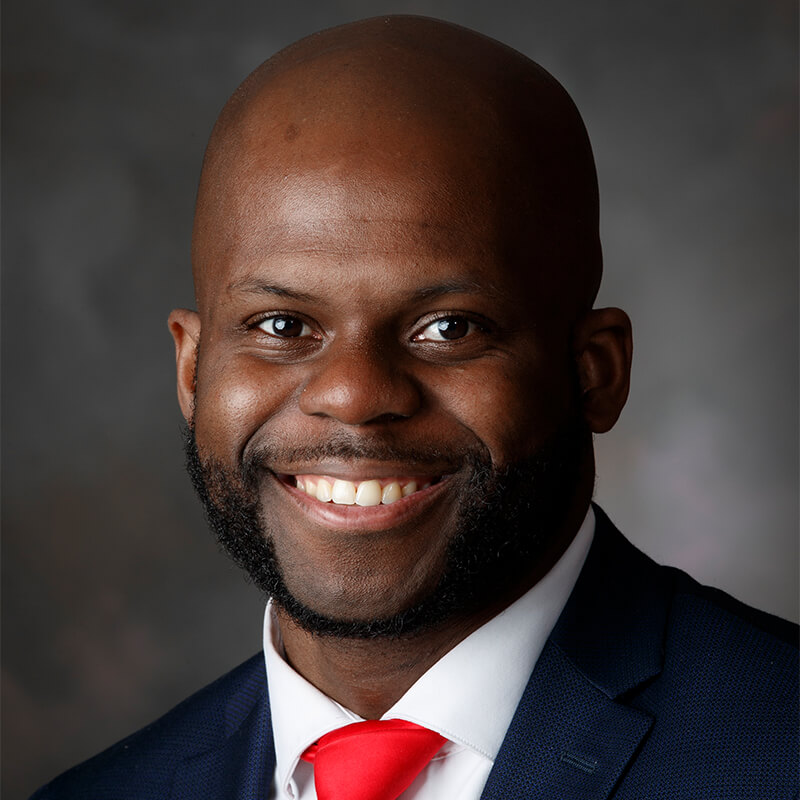 Contact Name

Nicholas Gordon

Contact Title

Director of Recruitment

Phone

Email