When you major in meteorology-climatology at the University of Nebraska–Lincoln, you'll study the Earth's atmosphere and long-term weather patterns and trends, and the processes that create weather and climate. Use your knowledge to produce weather forecasts, understand hazardous weather events and climate change and investigate how weather and climate interact with nature and humans. You have the opportunity to gain practical experience through internships, research with faculty and participate in fieldwork collecting atmospheric data.
College

Hours Required

120
The Nebraska Difference
Curiosity
Discover what moves you with a diverse blend of academic disciplines.
Flexibility & Choice
Customize your degree with course choices. Add a minor or second major.
Hands-On Experience
Build knowledge, skills and experience in and out of the classroom.
Limitless Career Paths
Connect your major, interests and goals to any field.
Program Features
Focus and Range 
Dive deep into your meteorology-climatology major while taking a wide variety of courses across all areas in the College of Arts and Sciences. Graduate academically well-rounded and eager to keep learning. Use your collaboration and communication skills to address complex problems and make a positive impact professionally and personally.   
1-to-1 Academic Advising and Career Coaching 
Along with your faculty, professional academic advisors and career coaches will help you make a one-of-a-kind degree plan. We are focused on your success, while at Nebraska and after graduation, whether your goal is employment or graduate/professional school. 
Learn From the Experts 
Meteorology-climatology faculty are part of weather and climate research projects worldwide and specialize in earth, air and water, from the Antarctic to the Arctic.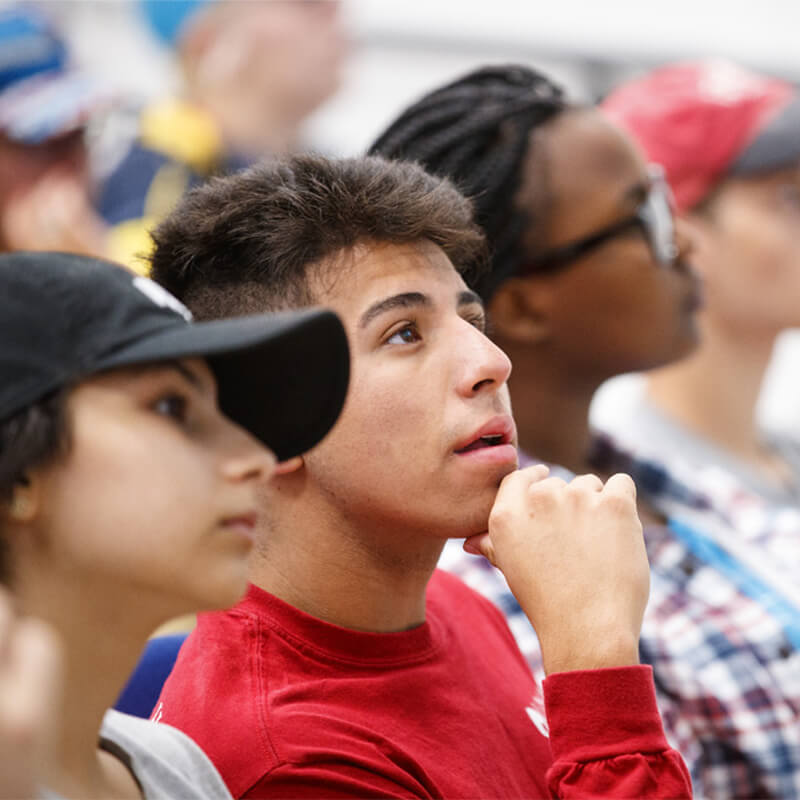 Notable Courses
Weather and Climate (METR 100)

Physical behavior of the atmosphere; elements of weather and climate, weather map analysis and forecasting. Atmospheric circulation, precipitation, severe weather, air pollution and weather radar.
Introduction to Scientific Programming in Atmospheric Science (METR 153)

Problem solving with computers using MATLAB, including language syntax, data types, program organization, problem-solving methods, algorithm design and verification.
Atmospheric Thermodynamics (METR 223)

Basic thermodynamic concepts relevant to atmospheric processes, atmospheric stability and cloud and precipitation micro-physics.
Cloud Physics (METR 421)

Buoyancy and parcel mixing, instrumentation, aerosols, liquids, falling precipitation particles and drop size distributions and their moments.
Broadcast Meteorology (METR 446)

History and status of broadcast meteorology and related technology. Procedures and requirements to obtain Professional Society certification/seal in Broadcast Meteorology.
GIS in Earth and Atmospheric Sciences (METR 453)

Basic concepts of GIS; hands-on experience with various case studies from geology, meteorology, climatology and environmental applications.
Huskers Do Big Things
Internships
Weather intern, Channel 8
Research technician, Planetary Data, Inc.
Research assistant, University of Nebraska–Lincoln Earth and Atmospheric Sciences
Architectural engineering intern, Ezenics, Inc.
Intern, MMC Contractors
Careers
Environment scientist II, North Dakota Department of Environment Quality
Palace acquire program, U.S. Air Force 557 Weather Wing
Systems engineer, Northrop Grumman
Coding specialist, National Research Corporation
Meteorologist, National Weather Service
Graduate Schools
Master's degree, Environment and Society, Utah State University
Master's degree, Geospatial Analysis, East Tennessee State University
Master's degree, Meteorology, University of Oklahoma
Master's degree, Meteorology, University of Nebraska–Lincoln
Ph.D., Earth & Atmospheric Science, Meteorology/Climatology, University of Nebraska–Lincoln
Outside the Classroom
Depending on your major, interests and goals, you can choose to do research, work as an intern, study abroad, become a leader or serve your community. The university's Experiential Learning requirement ensures you have at least one of these transformative learning experiences; students in the College of Arts and Sciences typically complete at least two.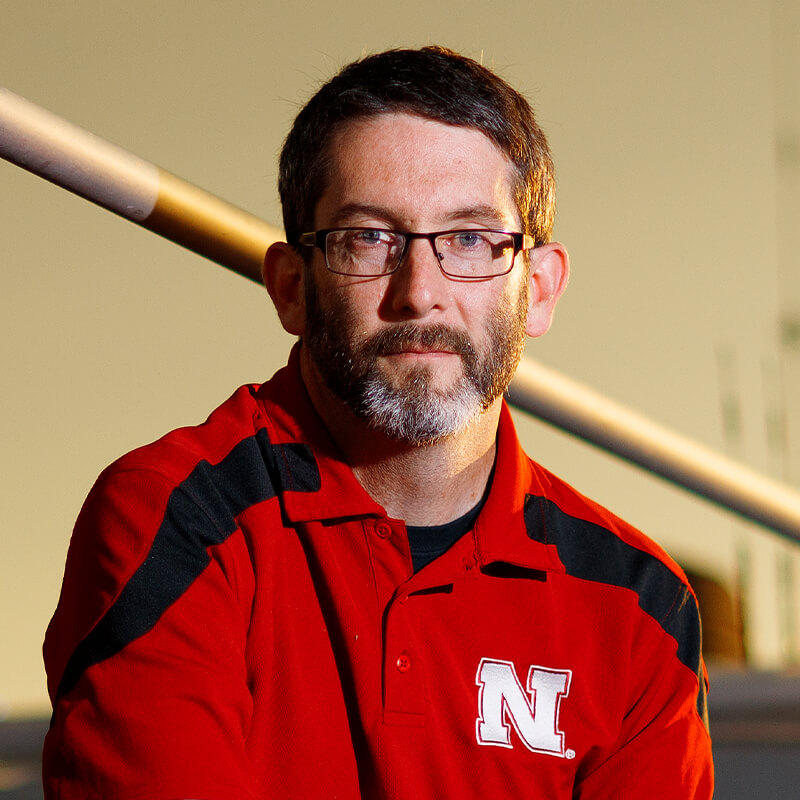 Featured Faculty
Adam Houston, Professor
Dr. Houston studies cloud-scale and mesoscale phenomena to increase the knowledge and prediction of severe storms. He leads the Severe Storms Research Group and is one of seven principal researchers for the multi-institutional TORUS (Targeted Observation by Radars and UAS of Supercells) project.
Academics & Experiential Learning
Our motto is Academics + Experience = Opportunities. Employers and graduate/professional schools are looking for students who have a strong academic background and hands-on experience.
Meteorology-climatology majors regularly engage in research or internships, and many study abroad or get involved in service or leadership on campus and beyond.
Career Preparedness
CASC 200: Career Development in Arts and Sciences. Explore your interests, abilities and values while identifying career options and preparing to apply for internships, jobs or graduate/professional school.
Community
Join Students in Earth and Atmospheric Science (SEAS) and connect with students and faculty as well as guest speakers and alumni.
Get involved with the student chapter of the American Meteorological Society.
Have Questions?
We're Here to Help
If you have questions about the Meteorology-Climatology major or navigating the application process, contact us.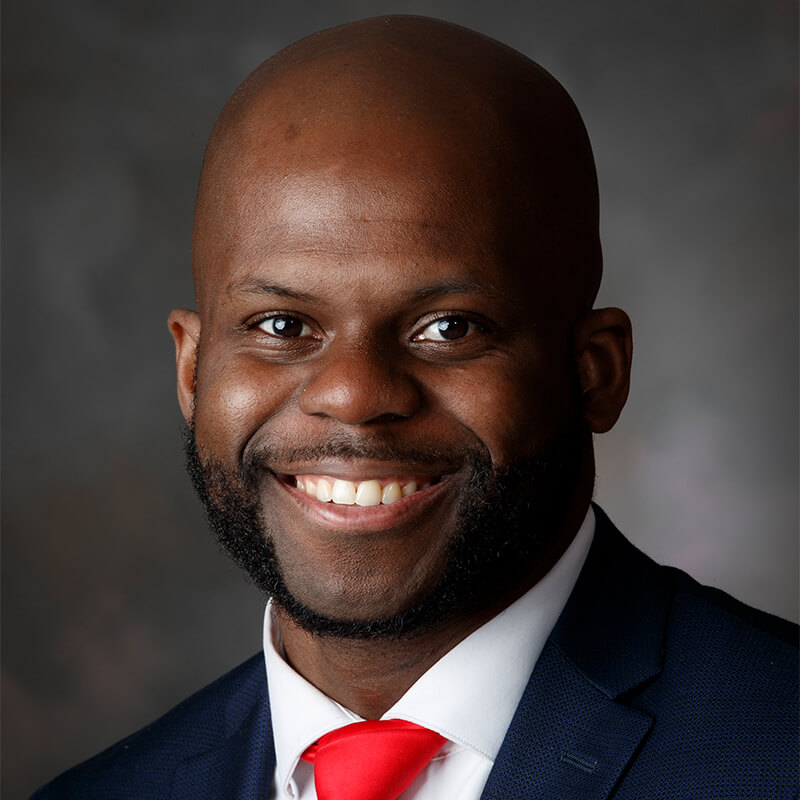 Contact Name

Nicholas Gordon

Contact Title

Director of Recruitment

Phone

Email